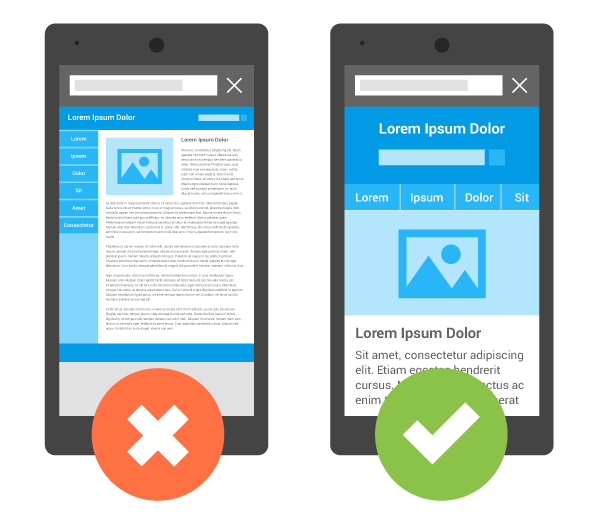 Mobile learning can happen anytime and anywhere. Now more than ever, people have the opportunity to tap, swipe, and flick their way to knowledge and task proficiency. However, despite mobile's ability to eliminate geographical limitations, there are still a few things that constrain mobile learning. Here are five tips on how to overcome these challenges and create truly memorable, engaging, and mobile-friendly e-learning courses.
1. Start from the End
Before you give your ideas the green light, take a step back and consider these three factors that will define the final version of your training:
Target audience
Training content
Distribution channels – especially platform and specific devices
Consider the inherent restrictions of a mobile phone, such as small screens, slower internet speeds, the differences between mobile operating systems (e.g. Android, iOS), and your audience's technical skill level.
Make sure that you choose the technology that will allow you to provide a secure and high-quality experience on your target devices. This step is very important, as the technical constraints of your delivery platform will ultimately drive the content development process.
2. Keep it Short and to the Point
Once you've researched your target group and outlined the general course concept, think about the course structure and make sure that the content is easily digestible:
Split it into bite-sized chunks of knowledge to avoid cognitive overload
Break up more complex subject matter into separate e-learning modules and activities
Concentrate on a single learning objective
Identify "points of need" where more extensive training may be required, and offer links to supplemental resources (downloadable manuals, PPT files, external websites, etc.)
Implement repetition and assessment at regular intervals
3. Keep it Clean
Don't forget that the end user is going to be exposed to the overall appearance of the course before even trying to grasp its content. You want your course to be aesthetically pleasing and clean:
Don't be afraid of white space.
Use bullet points instead of long sentences.
Avoid bulky graphics, icons, and graphs that require a lot of scrolling.
Use navigation icons – In lieu of traditional navigation menus, opt for a menu icon that features a drop-down list. This minimizes the amount of space required without sacrificing navigability.
Keep the number of custom fonts to a minimum, as they may not be compatible with some devices.
4. Be Thoughtful about Multimedia
It's true that sound, videos, and animations help a lot in the process of learning, especially on a mobile device where constant clicking is not very welcome by the user. However, images, animations, and videos can drastically increase loading speeds on a mobile device—or may not load at all. Here is what you should keep in mind when deciding to include multimedia:
Don't rely on sound. Make it an additional and optional source of information.
Beware of Flash and other formats that aren't compatible across all devices.
Optimize image sizes and multimedia elements to be mobile-friendly.
Compress large files or include links to external sites that mobile learners can access at a later time.
5. Pick a Responsive-Design Friendly Authoring Tool
Last but not least, you want to pick the right authoring tool. As you consider your options, double-check if the software you want to use has an option to publish content to HTML5. Don't just believe it! Create some sample content and test it yourself. It may turn out that the final result is unsatisfactory. In that case, consider developing your course in HTML5 or building a native application. Regardless of your final choice:
Create a master layout that automatically adjusts to fit the screen
Think about an option to support downloadable e-learning content, which allows mobile learners to view the e-learning content offline and then sync back-ups with the LMS at a later time
Consider the various inputs on the device you're designing for (keyboard, scroll-wheel, touch, directional pad, etc.)